This article reveals the essential tips that would guide you through the men's formal shoes without compromising on the on-going trend. There is a wide range of formal shoes with different sizes, colors, designs and patterns available in the marketplace. So read through and get yourself revealed to the secret formulas to always keep yourself on the top of the fashion.
Secret formulas for styling good with formals by blending them with casual outfits
Fusion Look 1 – Tan Brogue shoes for men and casual jeans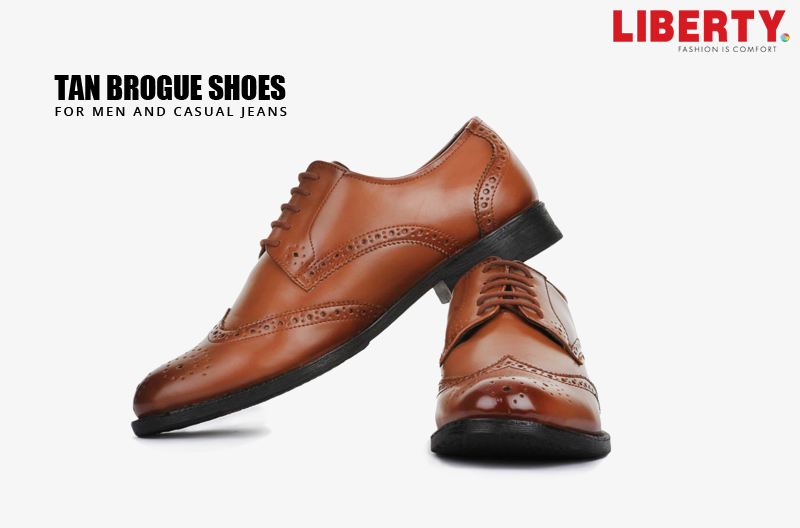 It is said that brogue shoes or formal shoes can only look good with a crisp formal suit, but that isn't entirely true. Let's discuss some of the great style makeovers that could add some value to the statement. You must have seen that there are many corporate men who like to keep their formal look little simple and casual by adding some casual flavors to their styling. Teaming up formal brogue shoes with casual jeans and a semi-casual blazer, would keep your look quite light and easy. Try to carry out something that would accentuate your corporate look by keeping it little light on the eyes through the lightness of the fusion.
Fusion Look 2 – Black formal lace-ups with chinos and check-print blazer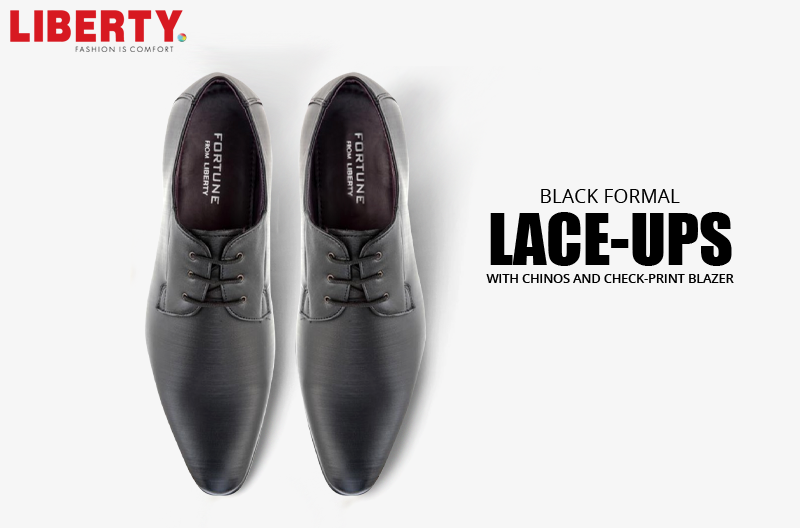 Turning your corporate look little funky and lively by adding some quirkiness with elegance. Get into vibrant blue formal lace-up shoes with some peaceful and simple check-print blazer and nude color chinos to complete the look. These days, chinos are quite in fashion, so try out new colors and styles of formal shoes with classy and cool chinos. A pop of funky colors of shoes can bring a lot of simplicity and appeal to your fusion style.
Fusion 3 – Black Monk Strap with cotton trousers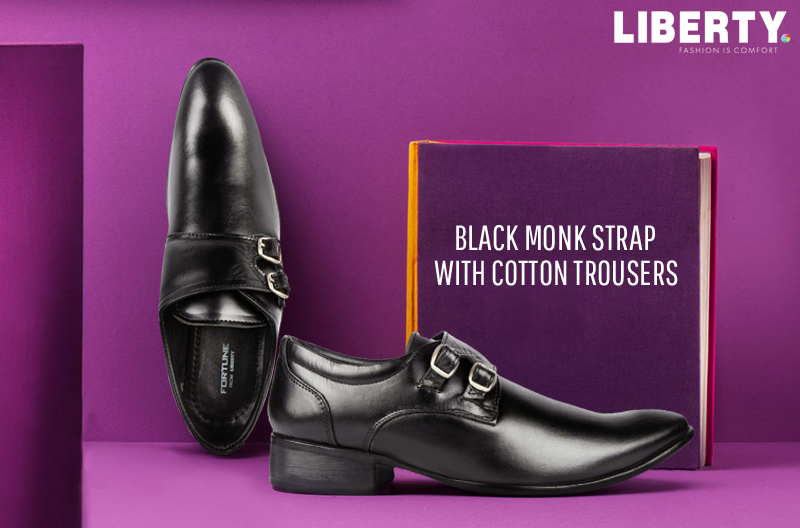 Monk Strap shoes for men is one of the best styles in formal shoes and since they are non-lacing shoes, they have become popular among the youth. Double monk strap shoes are more in trend as they have very fine and sharp look with its double strap feature. So add some elegance with sharpness by wearing these double monk strap shoes to your wardrobe. Get a decent casual touch on formals with your cool cotton trouser and china collar t-shirt.
Fusion 4 – Beige loafers with rolled-up trousers
All set to leave for a formal meeting at a not-so formal place? If so, then it is high time to dress yourself down with some casual outfits and if you are not ready to keep your dress sense casual, make sure to add a touch of fusion to your formal attire. Pair up beige loafers for men under your rolled-up trouser and semi-formal jacket. This get-up would definitely accentuate your look by keeping it casually easy on the style.
Wrapping up
In a nutshell, the aforementioned fusion styles would keep you look cool and decent with fusion dress styles. Whether you are creating your own style or just adding funk, putting a little thought into your dress sense can put a huge impact on your fashion. So give a try out to our suggested fusion looks in order to make difference to your daily style.
If you want to buy offline, there are many online stores that offer durable and high-quality men's formal shoes at best prices.