Monsoon is just around the corner and it's about time you start prepping yourself up for the moody weather. Grumpy rainy weather can not only ruin your mood, but also your looks -especially when you have a crappy pair of shoes with water soaking in straight into your socks. It cannot get worse, can it? Every man needs a small collection of casual shoes especially suitable for the monsoon. Choosing shoes that are functional during monsoons as well as stylish is the basic criteria. If you haven't bought your pair of saviours yet, here's a list of 5 Must-have casual shoes for this monsoon.
1) Glider's Men's Black Casuals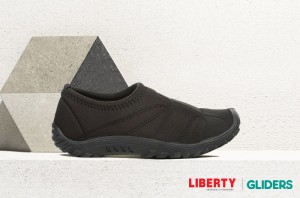 These Glider's men's black casuals are the first to be added to your monsoon 'shoedrobe' as a basic essential you will need to cut through the wet season. The sturdy sole of these shoes made in PVC will keep the waters from seeping in and will keep your feet dry and warm. They're lightweight and best for 'Rough and Tough' usage. From running in the parks to just wandering about in the town, these casuals are the perfect partner. Pull off a laid back look by pairing these up with smart casuals.
2) Fortune Men's Brown Casuals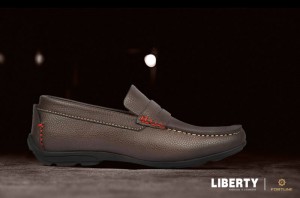 Whether you have an important client to meet or got an early morning team meeting at your office, these pair of Fortune Men's Brown Casuals are the perfect shoes for you that are highly comfortable yet stylish and competitive. These are one of the most work-appropriate collections we have on Liberty Men's casual shoes online, specially designed for the monsoons. The weather resistant and thick sole of these shoes will keep you away from the monsoon's damp.
3) Force 10 Men's Black Casuals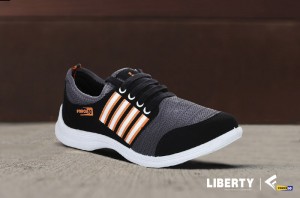 Who says that you cannot be sporty during the monsoons? Add these stylish pair of Force 10 Men's Black Casuals to your collection to flaunt your sporty look in the season of water and splash. Don't want the weather to influence your fitness goals this year? Well, don't let it then. These casual sports shoes on our men's casual shoes online collection is all you will need for those early morning walks and work-outs out in the open. The aggressive outsole of these shoes will enable to work it out even on slippery rocky surfaces.
4) A-Ha Men's Brown Casuals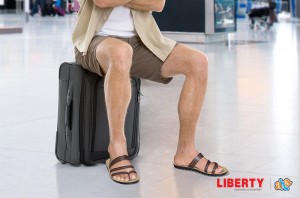 A basic pair of slip-ons is a necessity during the monsoon and these Brown Casuals from A-Ha men's casual shoes online collection is the perfect fit. You might not be in for wearing a pair of shoes every time you're stepping out, for running errands or when you're walking your dog. These coolers are a go-to pair when you just need to walk small distances and don't wish to wear shoes. Look best when paired with shorts or chinos.
5) Glider's Men's Beige casuals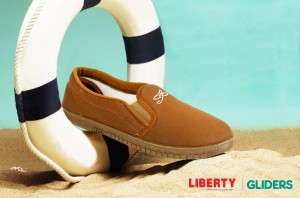 Appropriate for a more casual office look, these Glider's Men's Beige casuals which strike a perfect balance between the semi-casual office wear and a laid-back monsoon season wear. These are your perfect work shoes even when it's pouring down. Their easy-to-slip-on and highly stretchable qualities make them your best go-to office wear monsoon shoes.
So what are you waiting for? Indulge in some guilt-free shopping to bring out your aesthetics of monsoon. Explore the collection of light comfortable men casual shoes online, designed to save you from the unpredictable puddles and muddy streets. They can be styled easily with almost any outfit.