When it comes to adding that icing on the cake that is an outfit, footwear fits the notion perfectly. Hence, a man should put much thought in ensuring that his shoes complement his outfit like a match made in heaven.
When it comes to formal occasions, it is of utmost importance that you pick the absolute right shoe. But with so many choices of footwear available, ranging from black leather shoes to brown suedes, one cannot help but be lost in the sea of options.
But, Fret not!
Here is our quick 3 step guide to help you pick the right shoe-
3 tips and tricks to picking the right shoe.
A shoe that goes with your outfit is the key to create a good first-hand impression. And here, a leather shoe is a great way to kick start things. But before you go shoe shopping, here are 3 tips and tricks to ensure that you get the perfect formal look –
1. Keep it simple and suave
They say – simplicity is the ultimate sophistication and this applies to shoe designs as well. So, instead of going for something overtly grandiose, try something simple and clean. Trust us, you will love the suave and debonair look.
2. Ensure that the tone and design fits the occasion
The shoe should be appropriate for the occasion you are wearing it too. For instance, imagine how scandalous and ridiculous it would be to wear a brightly tanned reddish brown leather shoe at a sad occasion. Avoid wearing an inappropriate shoe at all costs.
3. Put on a matching shoe-belt combo
The belt is one of the first few things that register in the gaze of an onlooker. Which is why having a matching belt buckle and shoe provides an immaculate impression of the wearer.
What do we recommend?
When it comes to shoes, there are a lot of different designs and styles. But, there are a few that have proven to be the most popular. So here they are –
Fortune Mens Brown Lacing – Made out of pure leather, these formal shoes have a blackish coloration with a brownish lacing matches perfectly with the posh regal vibe of a formal eve.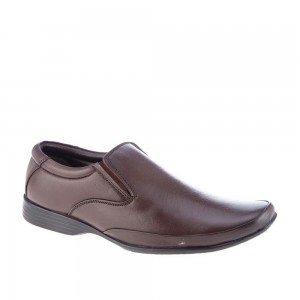 Healers Mens Brown Lacing – Draped in a shade of black and grey highlight, the texture of this shoe adds to the elegance of a gracious party.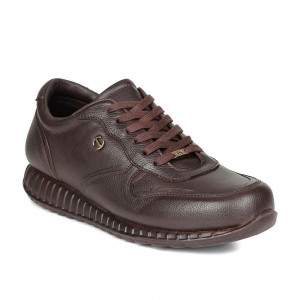 Fortune Men Tan Non Lacing – Coloured in brown, this premium leather shoe gives off a chic and fashionable look while keeping in lines with the formal nature of an eve.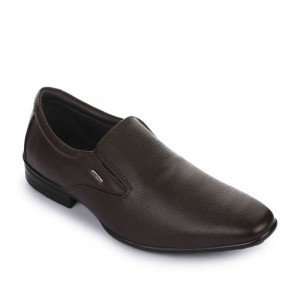 These are 3 of the most popular styles and designs of formal leather shoes available to purchase. But of course, if you require a more diverse choice, seek out the collection available in the online stores.