Get up to 40% discounts on every type of footwear and refresh your wardrobe with a wide range of shoes online. This festive season your wishlists must be filled up to the brim, and we've been taking care of this just so you can get your hands on them in the massive branded shoes online sale.
Let us give you all a sneak peek into our exciting EOSS collection.
COOLERS – This collection is for those who believe in creating trends and not just replicating them. The summer cool collection of COOLERS is perfect for the summer and monsoon season as this airy footwear collection avoids sweat and gives relief to the feet of the buyer. COOLERS products are for people with the "BE YOUR OWN COOL" attitude and belief. Get up to 40% OFF on COOLERS and recreate your persona with supreme dexterity. Browse the entire collection: https://www.libertyshoesonline.com/brands/coolers.html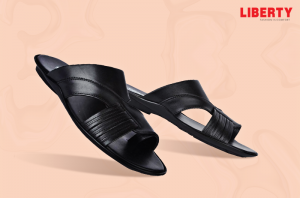 FORCE 10 – An appealing and edgy collection of sports shoes from the house of Liberty. Swift away from the tedious board room meetings and consortiums and revitalize the sports spirit in yourself. You can use these shoes as pavement running shoes and off-road running shoes. Also, these shoes are suitable for rough terrains as well. The dynamic outsole enables the runner to have optimum friction even on slippery gravel and rock surfaces. Healthy feet often leads to a happy lifestyle and brings out a fair amount of change in your health and fitness. It's the right time to innovate your identity and reach out to your hidden sportsman. You can grab your favorite FORCE 10 shoes while we offer you a discount of up to 40% on this bestseller category from the house of Liberty. Browse the entire collection: https://www.libertyshoesonline.com/brands/force-10.html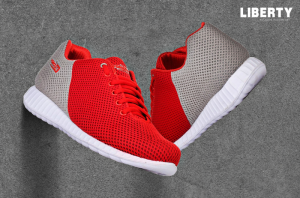 TIPTOPP – The slippers and thongs from TIPTOPP are extremely chic and incredibly comfortable. They can be styled with any Indian or Western outfit. Available in a variety of colors, they will compliment your outfits and make you stand out of the league. They have cushioned insole that prevents the feet from getting tired even after walking for long hours. Presenting you the ace league of women's footwear range, this category will bring a mesmerizing sensation to your fragile feet without compromising with the sophistication of acute artistry that you can behold. This branded shoes online sale will provide up to 40% OFF on this range of footwear. Browse here https://www.libertyshoesonline.com/brands/tiptopp.html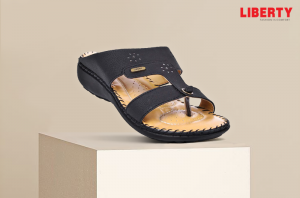 GLIDERS – Economical, smart and contemporary, the footwear from GLIDERS is a must-have for all. Pair them up with smart casuals to complement your look. They are lightweight and give a carefree walking experience. Hurry up, you can grab this exclusive range of footwear and get up to 40% discount on this end of season sale. Exhibit your casual side with profound sovereignty. Browse more here: https://www.libertyshoesonline.com/brands/gliders.html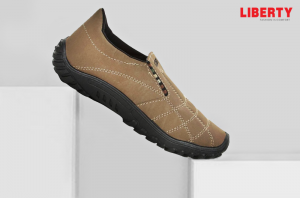 So, what are you waiting for? Flaunt your style with utter poise and sophistication with Liberty footwear. As we know, footwear is an essential part of our dressing and we feel nobody should take it lightly. We have the same approach that you're looking for, order footwear online and treat yourself well while you're on a go.
Keep visiting https://www.libertyshoesonline.com to upgrade your shoedrobe.