A famous shoe designer once said, "Shoes transform your body language and attitude. They lift you physically and emotionally." And we know the love of shoes for a woman can't be put down in words, every time you see a new pair it makes you want to add it to your collection. While dressing up for work is quite a daunting task, matching up your shoes is just as much difficult. But what really keep you going are your shoes and one shouldn't compromise on that, your shoe defines your personality and adds an empowered sense of confidence to whatever outfit you put on. It's important to invest in a couple of good formal shoes since they will be the most utilitarian staples in your wardrobe and it is something that you'll probably be wearing the most in a day. Women's formal shoes range from stylish leather ballerinas to classic thong slippers, a subtle minimal style defines our collection. Your formal board meetings require you to be as minimal in approach as possible, and your shoes can really make or break your look so be attentive while you choose your pick. We've got you covered the best formal shoes for women that will always remain your all-time favourite!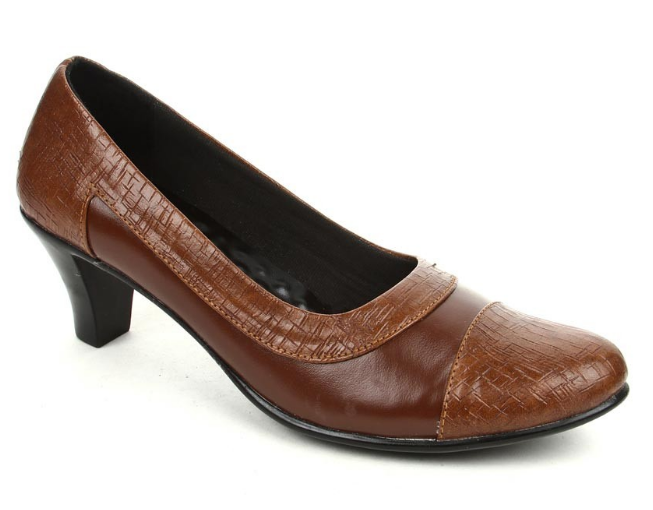 A pair of brown belly shoes can really enhance your look if you pair it with winter formals since the tan brown color looks extremely sophisticated and suits the chilly weather. This one has just the perfect heel size that you need to lift your look up a notch while also maintaining the formal and style balance at work. For women who are short in height, the slightly pointed round toe will give an illusion of you appearing a bit tall. With this footwear, bell-bottom pants and a formal shirt with a fitted blazer are the way to go! This will work all your strictly formal to casually formal office styles!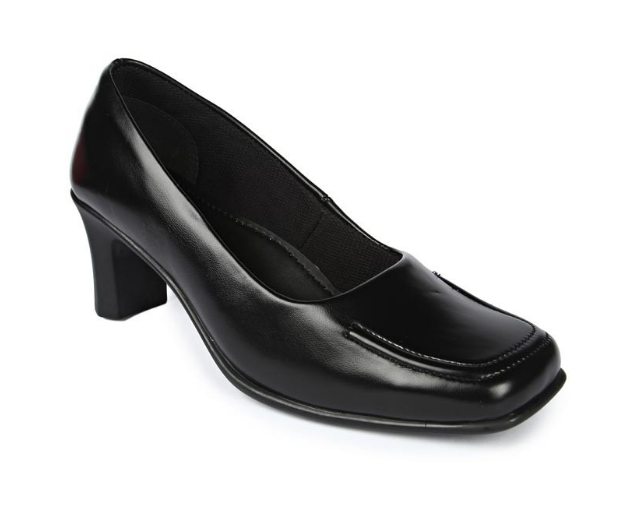 Black is extremely versatile and chic at the same time. You can take this timeless black belly from work to after work drinks and maintain your style throughout the day! The square toe will add an impeccably elegant appeal to your outfit with that little block heel accentuating your look. A crisp fitted shirt and straight fit trousers will definitely lend an edge to your look when paired with this piece. Closed toes are also a great choice for winters so make it a winter must-have. This ultimate shoe is a wardrobe staple for every woman, and you'll definitely need this one in the long run. It maintains the balance between looking decently formal and minimally stylish.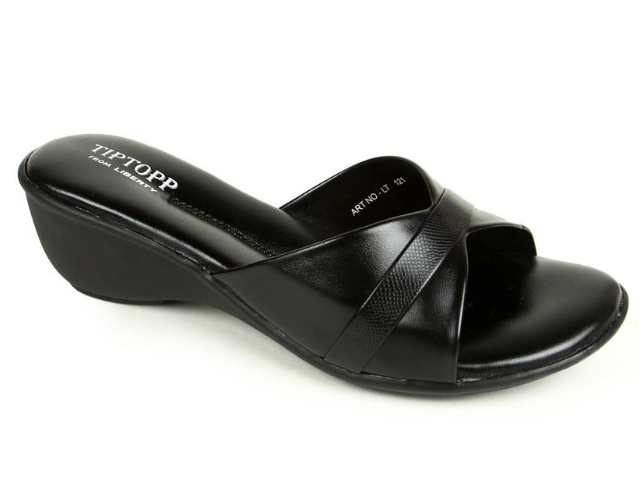 Some women are not really comfortable with closed toe shoes and hence they look for comfortable open toe formal slip-ons, this one will definitely serve your purpose if you're on a lookout for the same. The wedge heel and the insole are extremely comfortable and cushioned, it will let you pass through the day effortlessly. Club it with a pair of culottes and buttoned shirt for a head-turning office style!
Ladies, it's time to up your game and stock on a few outstanding formal staples that will not only lift your office style but also make it painless to pass through the day!