It is a known fact that a killer/can make or break your entire look. It is correctly said, "Give a girl the right shoes, and she can conquer the world." Shoes are the most important part of your entire outfit. They are the queen of accessories and can be as important as the dress itself. Shoes are the tales of love waiting to be disclosed.
We have to change our appearance and drop the relaxed casual look for a more professional look often in our busy lives. Pencil skirts are one thing that all women should have in their wardrobes, an essential classic, suitable for all formal occasions. Pointed toe stiletto heels or a classic court shoe give your ensemble an elegant touch, making you look taller, so you're more confident. It's a classic mix of fashion that fits well for suits as well.
Thus, having a better idea about what to wear with a formal attire is important so that your shoes make all the difference. It is easy to fall into trend-driven styles with seemingly endless opportunities every season. With our Liberty must have women formal footwear, create your ultimate shoe wardrobe!
1. Black pumps: A black pump is a must have! A great pair of black pumps go well with almost every outfit you have in your closet, and you're going to need them for almost every event, whether it's graduation day, internship, wedding, meeting, etc. It is a must to have at least one pair of them in your closet! That's why in our women's formal footwear collection they play an important role.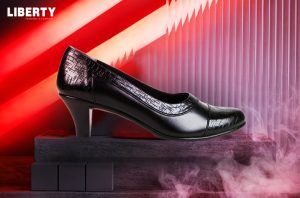 2. Ballerinas: Ballerinas will never go out of style, and they provide comfort all day long. More than being just comfortable and relaxed, they're super adorable and feminine. They surely will make you look cute no matter what the occasion is, suited for casual or formal wear.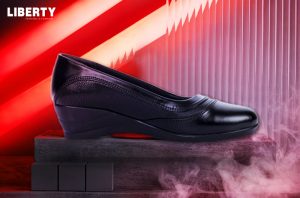 3. Sandals: A pair of trusty sandals will never be a failure. These are the staple all through the year, but for spring and summer, they're a must-have. They're perfectly suited for all your feminine dresses, shorts, and even trousers. Plus, you have to have this in your arsenal if you love to fly to more beach destinations. Anytime you need it, it's portable, versatile, and adds a little "omph." factor to your attire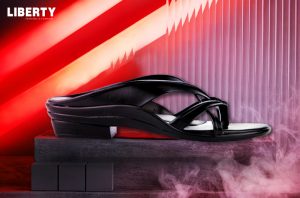 So there you have it, our top tips on what shoes go perfectly with a formal attire! Shoes are a perfect accessory that will really bring that final flair to your outfits when picked well. We hope with this blog you got a better insight on how you can bring together various designs, textures and colours in your formal attire.
Relevant Read: 
Must-have Shoes For Women This Autumn
Welcome The New Women's Formal Shoes
Checkout new women shoes collection: casual shoes, formal shoes, sports shoes, ballerina, running shoes, slippers, sandals online